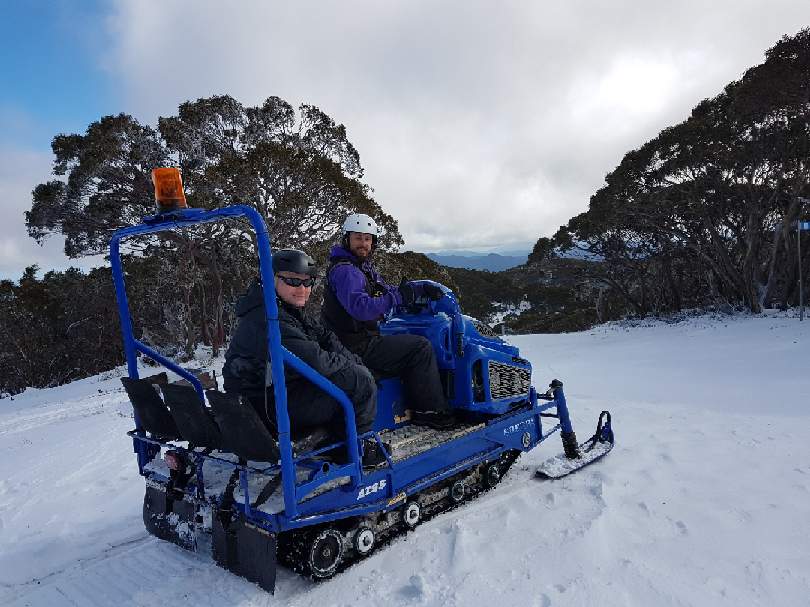 Mount Baw Baw Sherpa Rides
Another seriously exciting way to get amongst the snow gums and out to the Baw Baw back country (or maybe even up to the summit) is on our Sherpa snowmobile tours!
Let us drive you on our snowmobiles to see the beautiful sites of Mount Baw Baw. This is a must-do for any visitor to the snow!
Please note, for all snowmobile tours, you are a passenger. You do not drive the snowmobile at any point.
Our Sherpa can hold up to four people at a time.
20 minute ride:
$40 per person
45 minute ride:
$65 per person
1 hour and 30 minute Back Track Tour:
$115 per person.
1 hour and 15 minute Sunset Tour:
$125 per person.
This tour includes a glass of complimentary wine or hot chocolate to enjoy while the sun is setting.